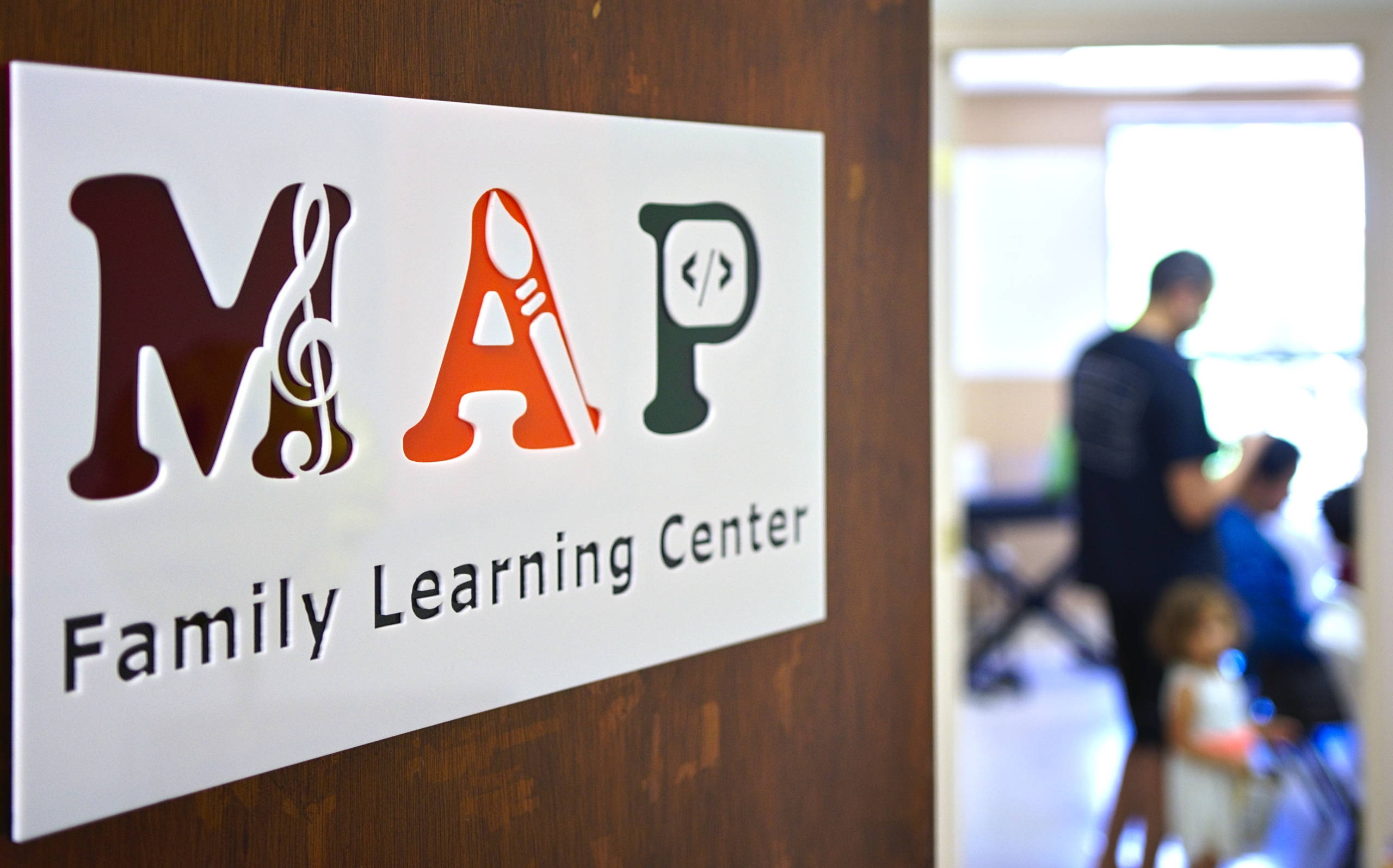 "MAP Family Learning Center" in Malden, MA is an after school programming for students to supplement their education with high-quality Music, Art, and Programming (MAP) classes. We offer classical guitar instruction from level 0 (family guitar for ages 5-6) to level 7 (advanced ensemble), drop-in art classes from 2:30-3:45, and a unique "Music+Code" curriculum that explores math, music, and computation in an integrated and fun way.
Guitar instructor, "Mr. Devin" has taught students in the Malden area for more than 5 years and more than a decade of experience teaching young children. Two of his students have placed in the Boston GuitarFest Youth Competition, and he is very proud of all his students who have grown into fine individuals over the years. Mr. Devin holds his Masters in Music (M.M.) from New England Conservatory with a concentration in Music-in-Education.
Leading the Saturday "Music+Code" classes is former MIT Media Lab director (yes, you heard that right!), Walter Bender and Mr. Devin. Walter Bender and Mr. Devin co-created "Music Blocks", a visual programming language for music, which is the tool they use for teaching the Music+Code curriculum at MAP Family Learning Center.
For Art, we have Ms. Chie, a Boston-based visual artist. She is offering fun classes in "toddler sensory play" on Tuesday and Thursday mornings as well as "Arts and Crafts" and "Origami" classes after school.
MAP Family Learning Center is located directly across from the Beebe school. Click here for location details.
Discounts are offered to families who book multiple classes, so it is possible for students to spend an afternoon taking enriching classes and be picked up at 5 or 6pm (TIP: This can be counted as "Child Care" on your taxes for a tax break). Sibling discounts are also available. Families interested in private lessons can receive discounts (up to 30%) for "scheduling in advance". Memberships with special access and rates are also available.